It's all about your dog!
After retiring from the US Air Force, I was looking for something interesting in the sales and service industry. I became a DogWatch Dealer in 1995 and found my true niche.
Before I became a DogWatch Dealer, I was a DogWatch customer. After getting settled into a new home, I purchased my first pet. We had always had pets, primarily dogs growing up. Having a pet comes with much responsibility at the time, I thought, my best option was a kennel. I have three acres, however, right next to a busy neighborhood road. When I would get home from work I would let my pet out to play catch. Sadly, I lost my pet to the road while being right there.
Shortly afterwards I found out about pet containment systems. In the course of my research I became a DogWatch® Dealer. DogWatch Hidden Fences not only keep my dogs Champagne and Rusty safe but, thousands, yes thousands of their friends safe, too. I can't think of anything else I'd rather do!
Check out our friends!
Service Area
We provide services to customers in the The Piedmont Area area, including the towns and cities of Charlottesville, Crozet, Culpeper, Keswick, Lovingston, Orange, Palmyra, Rhoadesville, & Sperryville, VA and the surrounding area.
Get a Free In-Yard Estimate!
Our representatives will meet you at your home for a free in-yard estimate. We will help assess your needs and customize a solution that suits both you and your pet. Call today or schedule an appointment to get things started!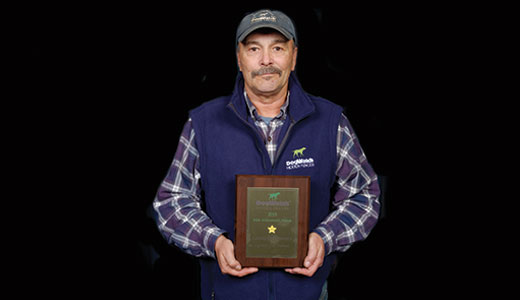 Why Choose DogWatch of the Piedmont?
1. Our number one concern is the safety and well-being of your pet. We provide the support you need to ensure successful training and happy containment.
2. We provide a proven PetFriendly™ training program. We train your dog (or cat) to recognize the boundary flags and the audible warning signal (or vibration) before introducing the correction.
3. We are experienced professionals committed to providing excellent customer service and support. We strive to service every customer promptly and courteously.
We want to hear about your experience! Write us a review on Google+
Simply the best. No getting around it.™
Another reason to choose DogWatch of the Piedmont is that we are an authorized DogWatch dealership. The DogWatch Hidden Fence is the most technologically advanced and the easiest to use, and it is backed up by a no-hassle Lifetime Warranty from a company with more than 25 years of keeping pets happy and safe.

What makes us Simply The Best?
---
Customer Testimonial
When I have a problem with my electric fence...I call
and Lawrence or his nephew Jonathan show up and take care of any fence issues. I highly recommend DogWatch Hidden Fences, excellent service!
Stuart Craig, Charlottesville,VA